Pixel 5 release date, price, features and news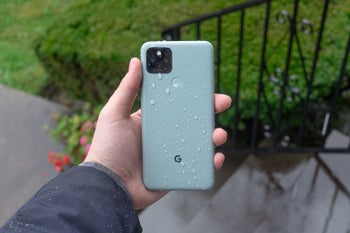 The Google Pixel 5 series is expected to come out very soon and rumors and leaks have revealed a lot about Google's next flagship phone. And it seems that this one will be different.
The big theme with the Pixel 5 has to be fixing the mess that Google itself created with the Pixel 4. The Pixel 4 and the 4 XL were two of the most viciously criticized flagships of 2019, and shortly after the launch, the two phones were discounted sharply, not least because of all the bad press around the two devices. Most people were disappointed with the small size of the battery on the Pixel 4, but other key features were also missing. Before we dive in the details, here is when we expect to see the new Pixel 5 appear.
Jump to section:
Pixel 5 price and release date
Pixel 5 specifications
Pixel 5 new features
Pixel 5 battery improvements
Pixel 5 cameras
Pixel 5 gone is the radar
Google Pixel 5 Price and Release date
Lower price
Based on Google's established routine for releasing its Pixel phones so far, the Pixel 5 official launch event is expected to happen on Wednesday, October 14th, 2020, with the release date set for eight days later, on Thursday, October 22nd.
However, established leaker Jon Prosser from Front Page Tech has pointed us to another date for the Pixel 5's announcement, September 30th. Now, Google seems to be confirming this information and has scheduled an online press event on the expected date. The upcoming event will be streamed online and is likely to be pre-recorded like recent Apple and Samsung press conferences.

Unfortunately, rumors are pretty certain that Google will not be releasing a XL variant of the Pixel 5 this year. The flagship will now be accompanied by a budget-friendly 5G-capable Pixel 4a 5G. As for the price, the Pixel 5 it will most likely start at $699; however, leaker Nils Ahrensmeier says it will cost $649.


With this in mind, here are our expectations of what the Pixel 5 will look like, and what changes it will bring.
Google Pixel 5 specs:
The Google Pixel 5's specifications here below are according to rumors and leaks, although we can be pretty certain no surprises will be coming our way.

Snapdragon 765G chip (not quite flagship 8xx processor)
Lower price
Improved power efficiency, bigger battery size
Improved camera
5G support
6.1-inch OLED display

8GB of RAM and 128GB of internal storage for base model
Pixel 5 brings 5G and a new processor
Google is likely to use a lower-tier chip on the Pixel 5 to make the phone more affordable
The first major leak about the Pixel 5 series came courtesy of 9to5Google in the middle of March 2020. The publication got early access to the Google Camera app from the unreleased at the time Pixel 4a unit, and found an indirect mention of the new Pixel 5. The very same camera app has been the source of reliable leaks about earlier Pixel phones in the past, so chances are high that the new details mentioned below are also true.
The first thing we learn is a codename obviously referring to the Pixel 5: "Bramble". Google has been using names of fish and other aquatic creatures to codename its Pixels for years, and this new name fall in that same tradition.
The major takeaway from this leak is the processor that the Pixel 5 will use. The fishy codename above surfaced even earlier, in January of 2020, when Google published a graphics library code online where you could find this codename and along with it the "sm-7250" model number, which a quick search shows is the model number that corresponds to the Snapdragon 765G processor. That's interesting for another reason too: this is a lower-tier chip than the flagship Qualcomm Snapdragon 865.
Yes, what all of this leads to is that Google will likely skip the Snapdragon 865 processor and instead opt for the lower priced yet still quite capable Snapdragon 765G or maybe the Snapdragon 768G. This move will allow it to price the phone much more affordably, possibly in the $600 to $700 price range. At those prices, the Pixel will really stand out with its camera and has a much better chance to compete than when you put it in the fiercely competitive $1000+ price range. The Snapdragon 765G is a also chip capable of 5G connectivity, so you won't sacrifice connection speeds in any significant way.
< style="font-size:18px">In terms of performance, the Snapdragon 765G is definitely slower than the 865, with Geekbench scores showing a considerable difference of somewhere between 30% and as much as 50%.
Recently, a new entry on an AI benchmark site come from none other than the Pixel 5. You can see the entry and phones that scored similarly below:
The quite capable Snapdragon 765G offers good balance between price and performance, and additionally supports 5G, which made it a popular option among smartphone vendors.

Pixel 5: Battery Improvements
More power efficient chip and bigger size of the batteries
While performance on the Pixel 5 might take a hit, the newer chip might also be more power efficient.
In late 2019, the industry started moving towards bigger phones with bigger batteries, a trend that so many reviewers and users have been wishing for. Google ignored that trend in the Pixel 4 series and paid the price as the phone was getting short battery life (especially the smaller Pixel 4).
We expect Google to benefit from the more power-efficient Snapdragon 765G and from a bigger battery cell. Recently, new leaks have surfaced on the topic, hinting at a possible battery size of 4,000mAh, as you can see on the image below.
Additionally, the Pixel 5 is expected to feature 15W fast charging support and 5W reverse wireless charging.

Pixel 5: Cameras
The one key camera feature that is missing
In its phone releases, Google is this strange company that says one thing this year and does the complete opposite next year.
In 2016, it was praising the headphone jack and taking jabs at Apple for not having it in their iPhones, then, one year later, in 2017 it killed it on the Pixel 2 series and deleted that promo video from the previous year.
In 2017, Google was again laughing at Apple and saying there was "no need" for a secondary camera on the Pixel, then, in 2019, what do you know, the Pixel 4 launched with a secondary camera and a telephoto one just like what iPhones used for years.
Fast forward to 2019, and Google was saying it feels there is no need for an ultra-wide angle lens on the Pixel 4 series. You know what this means, right? Fool me once, shame on you, fool me twice, shame on me... and we now know better: the Google Pixel 5 will surely have an ultra-wide angle lens. And honestly, we hope it will as that camera is one of our favorite feature on other flagship phones.

Rumors show that the Pixel 5 will most likely come with a dual-camera system.
On this recently leaked photo, you can see the Pixel 5 on the left with the Pixel 4a 5G on the right. Observant readers will note that while the Pixel 5 camera module is in the same place where it was mounted for the Pixel 4 last year, the flash is now on top of the module instead of at the bottom.

Instead of equipping the dual-camera setup with primary and telephoto cameras as it did for the Pixel 4, Google replaced the latter camera with a .5x wide lens; the rear camera carries a 12.2MP sensor.
David Kowalski's CAD-based renders of the Pixel 5
Check out renders created by David Kowalski. Still, make sure to take them with a grain of salt as there are unconfirmed as of now.

No radar gimmicks
The Project Soli radar system on the Pixel 4 has been of little use and might be discarded
For years, Google worked on a secret super sensitive radar idea called Project Soli and in 2019, that super-advanced technology came to a real phone, the Pixel 4. And it was a complete and utter nonsense, just like most such ideas in the past.
The new "Motion Sense" technology that was supposed to change the way we navigate our phones from using swipes and taps to just gestures, turned out to be yet another gimmick that allowed you to weirdly swipe above your phone to skip to the next song and that was about it for functionality. What a waste of space!
And indeed, it did take a lot of space. While most modern smartphones have beautiful designs with minimal bezel, the Pixel 4 has a gigantic bezel at the top for all of that gimmicky tech. Our expectation and sincere hope is that Google realizes the idea does not really make sense and remove it in the Pixel 5, so it has a modern design.